Websites Designs with your business in mind
Meridian Cloud Solutions offers high-quality custom website design and development at the most affordable prices. Check out our popular packages deals along with the live sites we've designed. The quality combined with the price make these deals unbeatable and we highly recommend these packages to all our clients. We're sure that Meridian has the perfect web design solution for you! Each of the sites we design is unique and tailor-made for our clients. All the packages include 2 unique layout options from which you can choose the final design. We are sure you will be happy with the quality of our services.
Key Features
It's very important to understand that websites can be a very complicated and tricky business. This is why it is key to hire a designer that can not only give you a stunning design but a functional tool:
Customized design that will match your current, or new marketing materials.
Clean and easy to navigate menus.
The latest in HTML, PHP, W3C and JS technology.
Built in Search Engine Optimization, including keywords, descriptions, SEO friendly URLS, Sitemaps, and Submission to the major search engines.
Ability to create unlimited pages, and separate configuration of those pages.
The administrative back end for nontechnical users to be able to update their own content, thus saving money on expensive updates.
Scalability: You no longer have to purchase a new website every few years to keep it fresh. You can now keep all your information in the same place, and simply purchase a new design and have it implemented into your site.
Expandable: Modules can be added at any time to expand the functionality of your website. If you wish to add a shopping cart or Credit Card Processing, all we have to do is install the software, your website doesn't change, and most importantly, the design all flows together and looks the same.
Video: Ever want to have videos on your website? Well, you can now. We can add a video module that works similar to those big corporate websites and have it work just as smoothly.
Easy Changes: The modular system allows for parts of your website to be moved, repositioned, published, or unpublished with a click of the mouse.
These are just a few of the features that come standard with all of our websites. To hear more about these and other features, contact us today for a quote.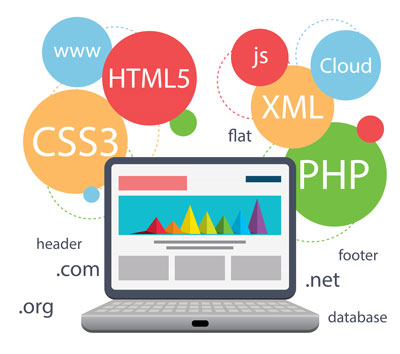 Interactive Design
We dive deep into your company in order to produce a design that concisely relays value to the user and tells your company's story. We produce beautiful, memorable designs that are dirt-simple to use.
Custom Development
Meridian is staffed with seasoned, savvy developers who can not only breathe life into a design but can also recommend functionality and solutions that get you the most bang for your buck.
Digital Marketing
Our data-obsessed team analyzes raw numbers generated through extensive research to produce actionable reports and strategies for you that we'll implement at precise times in order to exceed your online marketing goals.